Veterinary Diagnostic Lab
We use electromagnetic radiation and other technologies for diagnostic imaging. This allows us to produce highly detailed images of your pet's internal structures. 
At Animal Emergency Center of North Fulton, we have advanced tools to help diagnose your pet's medical issues. We offer a variety of services, from digital radiology to ultrasound and blood and plasma transfusions. 
With our diagnostic imaging capabilities, we can efficiently produce diagnostic information about your pet's condition and provide immediate treatment options.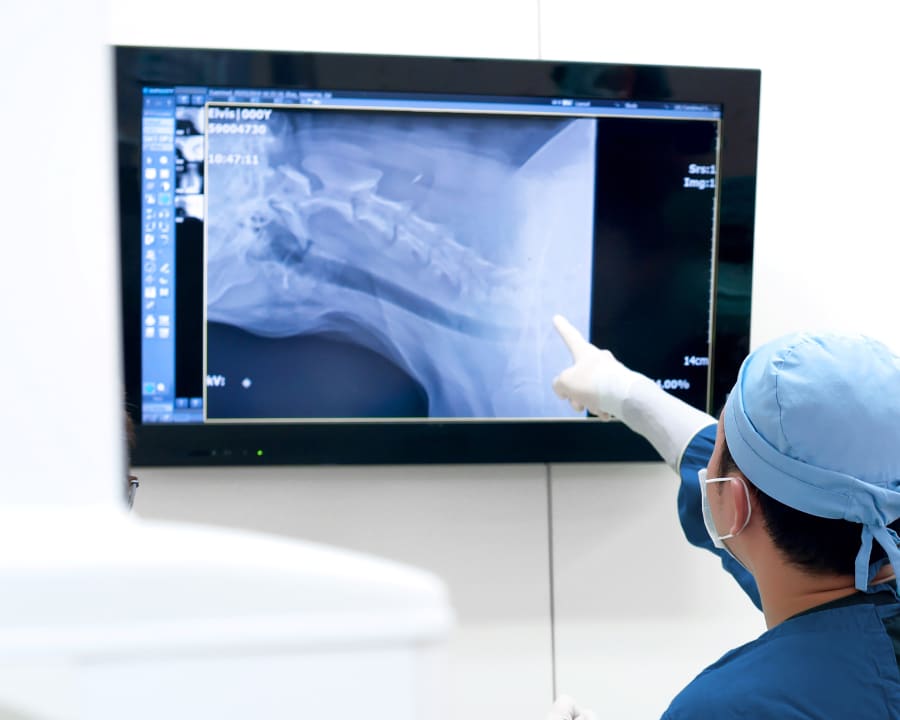 In-House Veterinary Diagnostic Lab & Veterinary Pharmacy in Roswell
In our in-house pet laboratory, we perform tests and obtain results quickly so that we can diagnose your pet's symptoms and begin treatment as soon as possible.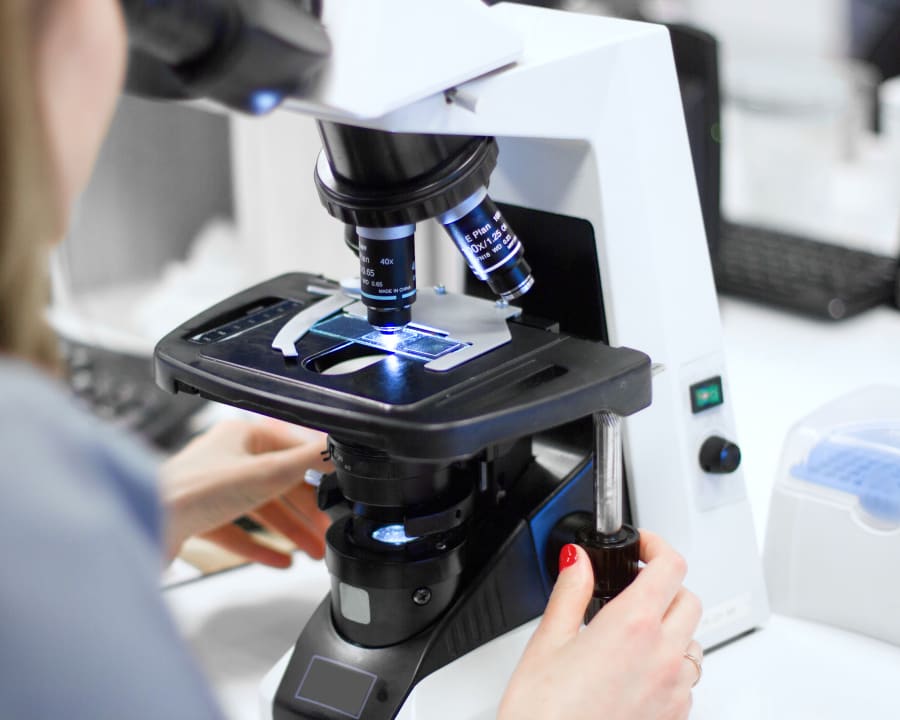 Our Diagnostic Services 
We are pleased to offer advanced diagnostic testing through our in-house vet lab, allowing our veterinarians to provide a diagnosis of your pet's medical issues.
Radiography (Digital X-rays)

We can examine your pet's internal systems with a radiograph (digital X-ray) to reveal information that may be invisible from the outside.

Radiography is a non-invasive, painless procedure. It only employs very low doses of radiation. Because the level of radiation exposure required for radiography is so low, even pregnant female animals and very young pets can have this procedure performed.

Radiographs can be used to evaluate and diagnose conditions such as broken bones, chronic arthritis, bladder stones, spinal cord diseases, and some tumors.

Ultrasound

Diagnostic imaging allows our veterinary team to create extremely detailed images of your pet's internal structures.

We use ultrasound imaging to create images of the inside of the body by exposing a portion of the body to high-frequency sound waves.

We can see the structure and movement of your pet's internal organs, as well as blood flowing through the blood vessels because we capture ultrasound images in real-time.

Because our veterinarians have access to this valuable technology in our in-house vet lab, your dog or cat's condition can be diagnosed quickly and treatment can begin sooner.

Bloodwork

We are able to run many common and specialized blood tests to determine the health of your pet and diagnose illness.

Some of the most common veterinary blood tests performed at our vet lab in Roswell include CBC (complete blood count), white blood count, hemoglobin and MCHC, hematocrit, platelets, eosinophils, and blood serum profile.